We are skilled in civil engineering works, with a wide range of services: construction of buildings, hydraulic structures, roads and various networks, earthworks, engineering services, construction of telecommunication networks.
Civil works is a branch of engineering that deals with the design, construction and maintenance of the physical and natural built environment, including works such as buildings, bridges and dams; transportation systems, such as roads, railways, and airports; waterways, such as canals and rivers; and ports and other maritime structures…
In a project, the basic tasks performed by civil engineers include:
Carrying out a feasibility study,
The system design,
Cost estimation and budget forcast for the project,
Construction supervision.
The civil engineer combines both design and execution. This can be the original construction of a structure, or any combination of redesign, repair and maintenance of existing structures.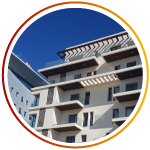 Building
We are skilled in the construction of buildings for residential, hotel or industrial use.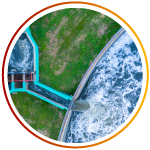 Hydraulic structures
We take in charge hydraulic structures : Drinking water (construction of hydraulic infrastructure), and Sanitation (construction of hydraulic infrastructure).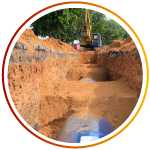 Roads and other networks
TBP is skilled in Roads and other networks works. Our clients are in local an international environment.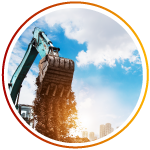 Earthworks
TBP employs qualified earthmoving engineers and specialists who can ensure your site is built safely.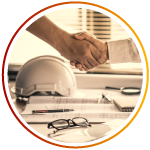 Engineering and financial services
we offer our clients a range of engineering and financial services: studies, project management, engineering services, training