Facade cladding refers to an external protective layer that protects and beautifies a building envelope. The purpose of cladding is to protect a building's structure from natural elements like wind and rain but it can have other benefits, such as, insulation, noise control and it can boost the aesthetic appeal of a building as well as for its renovation or rehabilitation.
A ventilated façade is when the cladding system leaves a ventilated chamber between the cladding and the insulation, thus eliminating thermal bridges and condensation problems.
We offer several types of panels for facade cladding:
– Composite panel
– High pressure laminate panels (or HPL)
– Perforated or expanded metal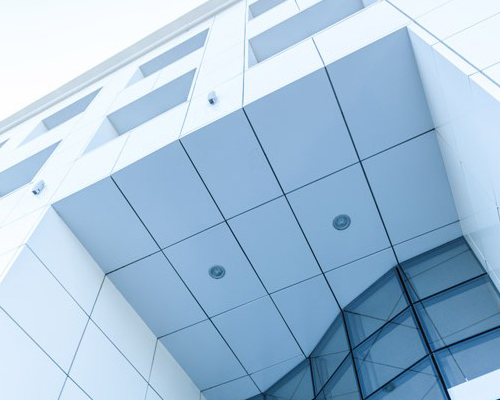 Composite panel
Composite panel is composed of two aluminium sheets 0.5 mm thick and an inner thermoplastic base core that can hold mineral charge.
High pressure laminate panels (or HPL)
High pressure laminate panels (or HPL) are produced by saturating several layers of kraft paper with phenolic resin with a layer of printed decor paper placed on top before being pressed and heat fused, transforming the sheets of paper into a single, rigid laminate sheet.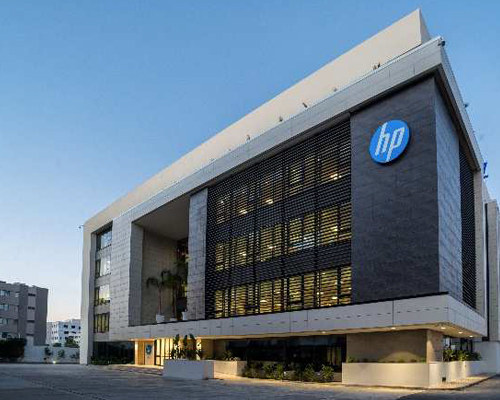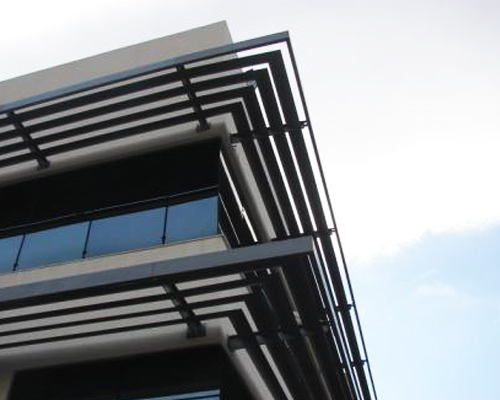 SUNBLADES AND SHADING SYSTEMS
By giving buildings a modern look, sunshades protect glass facades from the sun's rays for greater comfort and energy savings. They are made of aluminium profiles of different shapes (aeroplane wings, rectangular, Z-shaped etc.).