Sanitary Taps
Through a more varied and complete collection of faucets and sanitary taps, we offer innovative solutions, adapted to your needs with a pure and fine style, a discreet and refined design. Simple shapes perfectly fit with your space for a contemporary aspect embarrassing gracefully the last architectural tendencies and subsidizing the minimalist side.
Our Range is intended for:
Kitchen Space: Mixers and kitchen faucets are at your disposal for offering you a great freedom of a daily movement and comfortable use in your kitchen. All mixers and kitchen faucets are available in a wide range of styles and sizes such as; kitchen mixers with shape memory (EASYFLEX), gooseneck sink mixers, sink mixers with removable shower, wall sink mixers,…
Bathroom space: For many people, a bathroom is a place of rest and intimacy, it can be considered the most necessary room in the house. This is why we have various types of shower mixers and embedded shower mixers with unique design and refinement.
Community space: The arrangement of collective spaces is our speciality. We provide the the best choice of water saving products for collective spaces.
Our products use advanced technologies for your well-being and comfort, namely:
Safe touch
One touch
Energy Saving
Water Saving
Infrared sensor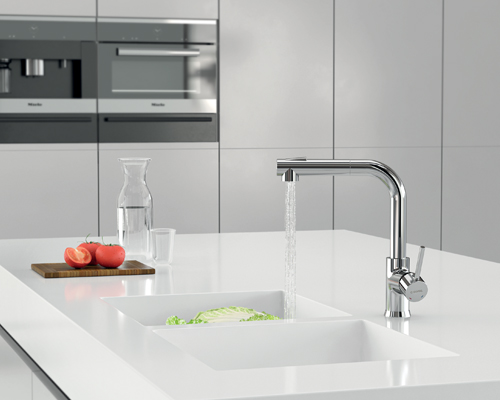 Our range of sanitary fittings can be used on:
Washbasins
The Basins
Bathtubs
Bidets
The showers
kitchen sink
Toilet