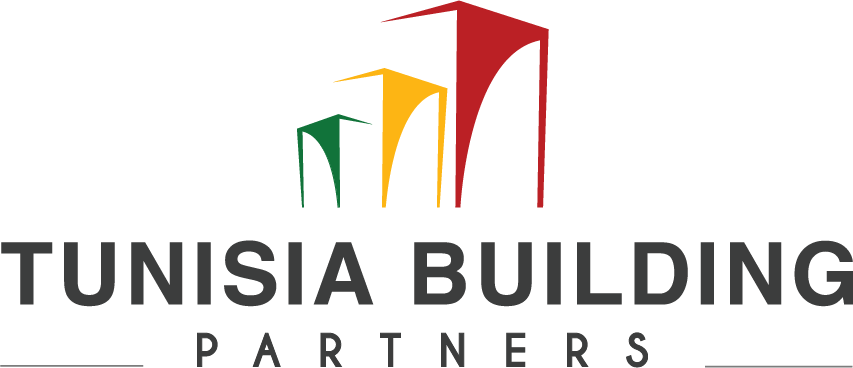 Who are we ? TUNISIA BUILDING PARTNERS is a group of 15 Tunisian companies operating in the construction, and building materials sector. We offer materials and technical solution in:
Renewable energies
Appliances and electrical equipment
Civil engineering work
Construction materials
Plumbing and Taps
Aluminum Joinery
Wood carpentry
Resulting from the collaboration between twelve of the most successful companies on the market, our objective is to promote the emergence of a strong, global, impactful and customized Tunisian offer that effectively meets all the specific needs of the Sub-Saharan African markets: To offer quality products and services, meeting international standards with a competitive price, this is our aim.
"We have come together around a vision which is Africa. Our goal is to ensure safe, reliable and sustainable value for our local partners by combining the strengths of several companies specializing in the building and construction sector. Welcome to the World of Tunisian Building Partners."
OUR COMMITMENT TO SOUTH-SOUTH COOPERATION IS COMPLETE, AND A PRIORITY GIVEN TO THE SEARCH FOR LOCAL PARTNERS THAT ENABLE US TO PERFECTLY RESPOND TO THE REQUIREMENTS AND EXPECTATIONS OF THE MARKET, AND THIS, WITH THE AIM TO THE INSTALLATION OF REPRESENTATIVE OFFICES AND UNITS OF PRODUCTION IN AFRICA.

Hoping to be able to build a sustainable relationship with you.