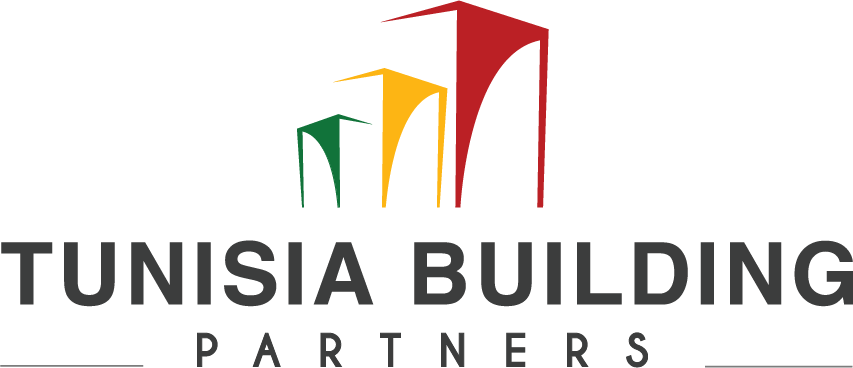 Who are we ? TUNISIA BUILDING PARTNERS is a group of 15 Tunisian companies operating in the construction, and building materials sector. We offer materials and technical solution in:
Renewable energies
Appliances and electrical equipment
Civil engineering work
Construction materials
Plumbing and Taps
Aluminum Joinery
Wood carpentry
Resulting from the collaboration between twelve of the most successful companies on the market, our objective is to promote the emergence of a strong, global, impactful and customized Tunisian offer that effectively meets all the specific needs of the Sub-Saharan African markets: To offer quality products and services, meeting international standards with a competitive price, this is our aim.
"We are proud to present Tunisia Building Partners, a group of 14 leading Tunisian companies in the construction sector. Our mission is to provide quality products and services meeting international standards at a competitive price, to meet the specific needs of the African market."
We are committed to be a reliable partner for our clients and to contribute to the sustainable development of Africa. By working together, we can build a better future for our customers, partners and communities, we can build your dreams!

We are committed to work closely with our partners and clients to achieve sustainable development. We are driven to meet the challenges of the marketplace by providing innovative and sustainable solutions that fulfil the specific needs of our customers.
Together we can build a stronger and prosperous future for our continent Africa.
Mr Ahmed ERNEZ
CEO BSI
CEO Tunisia Building Partners