Building Materials
TBP offers a wide range of products and solutions in construction materials: Building materials and tools, products and solutions for reinforced concrete, Merchant iron and Steel for reinforced concrete.
Building materials are products used in construction whose primary function is to physically join other materials together to create structures.
Building materials are basically either raw materials or intermediates that are cut, shaped and assembled into finished elements, components or systems.
CONSTRUCTION MATERIALS usage
The selection criteria in construction material should consider the following factors:
Main construction features: loading modes, temperatures and Usage general conditions.
Intrinsic Material behavior: resistance to rupture, wear, corrosion, conductivity, etc. It is up to the engineers to propose the best solution for your construction.
Cost price and accepted budget of the various possible solutions

building material products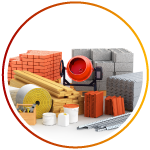 building materials and equipments
Our product range covers: Iron, Shaped reinforcements, Bricks, Concrete products: interlocking paving stones, sidewalk curbs, garden edging, Plywood, Site fencing, Polycarbonate panels, Cement, Insulation, waterproofing, etc.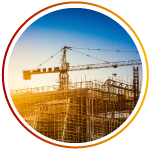 Formwork and scaffolding
Our product range covers: Wall formwork and posts, Rolling scaffolding system, Multi com scaffolding system, Metal props, Floor, MA shielding systems, Scaffold collar, Round tubes, Shoring tower, Metal props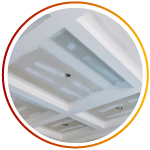 Plates and ceilings
Our product range covers: Wet system accessories, Cement plaster, Removable false ceiling, Plasterboard, Plaster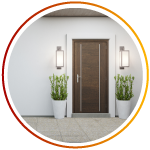 Doors and accessories
Our product range covers: Technical doors, armored doors, Interior doors, Sliding doors, Counter frames…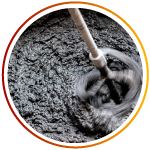 GRINDING AGENT
A Key component for cement plants. They are generally chemical compounds that are used in the production of cement …
CONCRETE ADMIXTURE
We offer a complete range of admixtures to improve the quality of concrete in the fresh and hardened state, facilitating processing and guaranteeing the mechanical performance.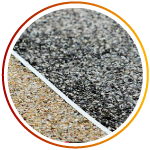 Technical solutions for Concrete
Our range of technical products for concrete includes: repair mortar, resin and deactivated concrete.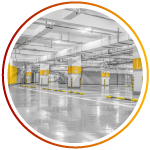 INDUSTRIAL PAVING
We cover: metallic fiber for reinforced concrete, synthetic fiber for reinforced concrete, carbon fiber for concrete.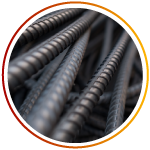 MERCHANT IRON
Our Products range covers: Angles, Rounded Smooth Iron, Squared Iron, Flat Iron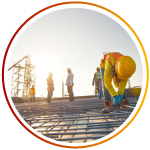 STEELS FOR REINFORCED CONCRETE
Our Product range covers: Weldable reinforced concrete steels in bars, Smooth wire rod for reinforced concrete, Weldable reinforced concrete steels in sheared coils