Wooden Carpentry
TBP offers a wide range of products and solutions for wood carpentry. Our products are:
• Kitchens
• Dressing rooms
• Doors
• Terraces
• Ramps
• Coating
• Pergolas
• Huts
DEFINITION
There are several major types of wood carpentry, each with its own advantages and disadvantages. The majority of these types of woodwork are primarily used by professionals due to the more advanced skills required to complete them, but they can all be used successfully by amateurs with the right set of tools and instructions.
The first step to preparing a project involving woodworking is to make sure you have an appropriate space to work in. For example, if you're installing wood flooring in a kitchen, it's best to have a kitchen that has already been cleared out; otherwise, you'll need to move all the furniture or remove it completely. You'll also need a large enough work space so that your tools and materials won't get in the way when you're laying the floor or cutting the boards.
The most common type of carpentry is tenon and mortise, which are structurally stronger than other types of glueless joints and can be cut without special equipment or skills. The only prerequisite for this method is a drill with multiple bits (including one to create counterbores for the screws) and some sort of chisel to trim what's left after you finish drilling the holes.
Other types of wood joints are dovetail and lap joints.
OUR WOODEN CARPENTRY PRODUCTS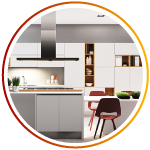 KITCHENS
Our business is to design, sell, manufacture, deliver and install personalized and made-to-measure kitchens and storage (dressing room, bathroom furniture and others…).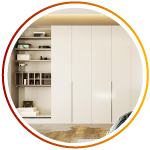 Dressing
A wide range of sliding and opening wardrobes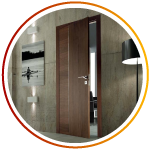 Doors
Our doors inherit the rigidity and solidity of the Fibranov material. Even immersed in a humid environment, the composition of the door gives it exceptional resistance and stability.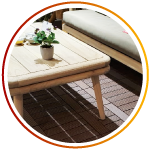 Wooden floors
Our slats overcome all the inconveniences by ensuring a rigid, non-slip structure, resistant to humidity, heat, insects and mould.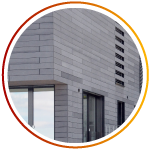 coating
Our coatings stand out for their exceptional resistance to weathering, particularly humidity and heat.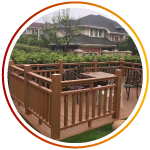 Railing
While using wood fibres, our products make it possible to avoid the felling of trees by using only branches, cuttings and foliage. Our products are completely recyclable.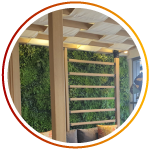 pergolas
Appearance and fitment depends on customer requirements. Several variants can be proposed. The profiles can be reinforced depending on the size of the areas covered.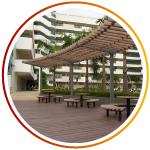 Urban planning
Stylized spaces, public benches, stations, pavements, ports, etc.. so many aesthetic and stylized development solutions to harmonize and embellish your environment.