Enclosures and Accessories
TBP is skilled in Enclosures and Accessories.
We cover a wide range of enclosures flush and wall mounted , As well as connection accessories for electrical Panels:
– Thermos plastic and metallic enclosures
– Fuse links
– Busbar terminal
– Terminal blocks
An electrical box, also called a junction box or electrical conduit, is a device used to protect and organize electrical wiring in a structure such as a building. Electrical boxes are usually made of sheet metal or plastic, and they can be mounted on a wall or on the floor, in an accessible place.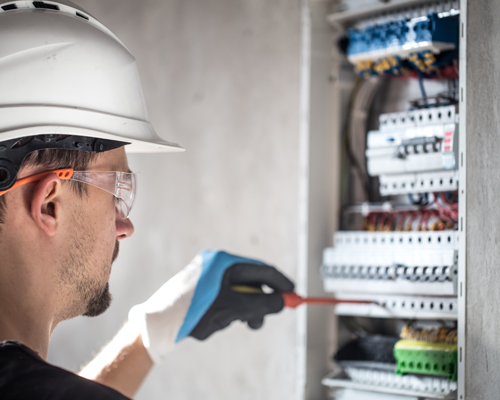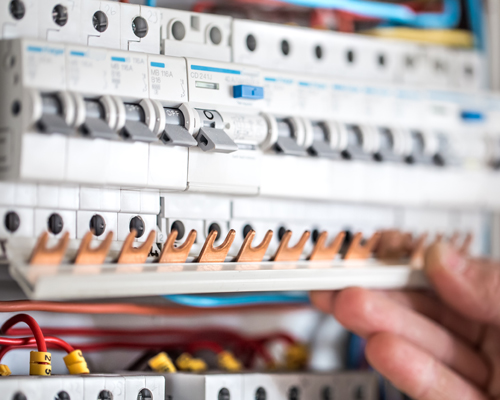 FUSE HOLDERS
The electrical fuse box is a safety device used to protect electrical circuits from damage caused by overcurrent.
A fuse is an electrical safety device that has been rated to blow (open) when the current flowing through it exceeds a safe limit, thus preventing an inrush of current when a fault occurs or equipment is switched on. working.
However, it is still possible for too much current to flow through it, causing it to heat up and melt, but not fully open.
There is then a time lag between the appearance of heat and the loss of conductivity, which gives the short-circuit protection time to react and cut off the potentially damaging overcurrent.
TRADE PRODUCTS
Our product range covers:
Control cable
transmission cable
Cable CR1-C1
Cable accessories
Industrial Sockets and Plugs
Bars
terminal block
Energy management