Plumbing and Taps are one of the specialties offered by Tunisia Building Partners.
Faucets include all specific valves and devices to hydraulic (or other) systems, both for sanitary and industrial uses. this also includes residential, commercial or tertiary use.
Faucets FUNCTION
Connected in an installation or a pipe, faucets are used to launch, regulate or interrupt the flow of a liquid or a gas. A valve system includes, in particular, pressure valves, check valves, regulators, seals, taps and pipes.
Plumbing is a profession involving the installation and maintenance of water and gas pipes, sanitary appliances, etc.
Plumbing comes from the term "lead = Plumb" (a heavy metal) which characterized the water pipes of sanitary installations (used ago, but it's current use is very low). Plumbing refers to all the techniques used to circulate a set of fluids such as water or gases in different places of an installation. All the elements entering into the configuration of an installation can also take the name of plumbing which also designates the fittings, seals, tubes, glues, etc. used for an installation.
TBP also offers technical solutions for tubes, especially the multilayer tube which is a connection solution. This product combines some of the advantages of copper and PER thanks to its composition made of several materials and layers.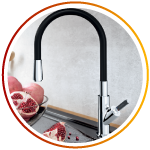 TAPS AND SANITARY
A pure and fine style, a discreet and very refined design, simple shapes that perfectly fit your space for a contemporary appearance gracefully embracing the latest architectural trends and giving priority to the minimalist side.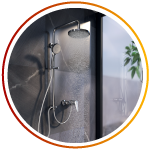 BATHROOM AND SHOWER CABIN
Make your shower and bath a moment of pure bliss and a soothing, comfortable and relaxed sensory experience. A wide choice is available at TBP in its plumbing and fittings section.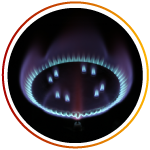 GAS EQUIPMENT
Valves for gas cylinders, valve boxes, fittings for gas, valve for gas connection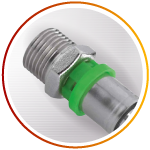 PLUMBING
Taps for water connection, Brass fittings for water connection, Accessories for water connection, Volumetric water meter, manifolds, valves, Fittings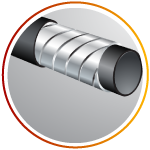 MULTILAYER PIPES
Multilayer pipes for sanitary installations and heating.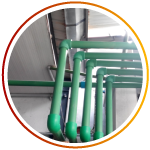 PPR PIPES
The use of our product covers: drinking water supply, heating pipes for homes, networks for rainwater harvesting systems,