TBP offer a wide range of product in bathroom and shower fittings.
Our products have a glossy mirror finish that offers easy cleaning, impact resistance and retention of a sparkling surface for many years.
Combining chrome and aluminum, the stainless steel finish offers high water resistance and a robust surface with a modern aesthetic appearance.
USER EXPERIENCE
High spout: saves space between the mixer spout and the washbasin/sink for maximum comfort of use.
Easy Flex: Silicone mouthpiece characterized by its shape memory. Flexible and perfectly obeys all your movements.
Extractable spout: facilitates the execution of tasks and allows you to reach all nooks and crannies for extreme freedom of movement.
Mobile spout: 360° rotating spout offering comfort of use with a maximum radius of action. Our range has two other models with 270° and 180° mobility
With our products, your bathroom and shower becomes a piece of haven!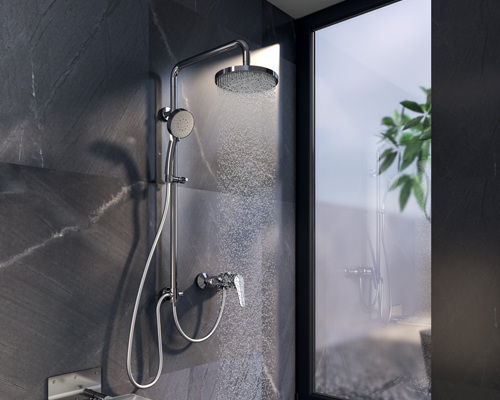 SHOWER CABIN
Make of your shower a moment of pure happiness, a comfortable and relaxing sensorial experience. Whatever your space design or your installation type is, we allow you to fully enjoy shower pleasure.
The shower cabins are a part of this moment of relaxation. Whatever the design of your space or the type of your installation, we make sure that you take full advantage of the pleasures of the shower.
BATHTUB SCREENS
Thanks to the bathtub screens, you will have the advantages of 2 products in one installation.
A piece of glass made for use on the side of a bath space, providing a barrier between the water of the shower and the rest of the bathroom, without entirely enclosing the tub. Bath screens are generally at least as tall as the shower head and about half the length of the tub. They can be hinged, allowing for full access to the tub space, or they can be made of multiple pieces of glass, with one fixed and the others operational. Those operational pieces can be hinged so that they can fold in upon the set piece like bi-fold or tri-fold doors.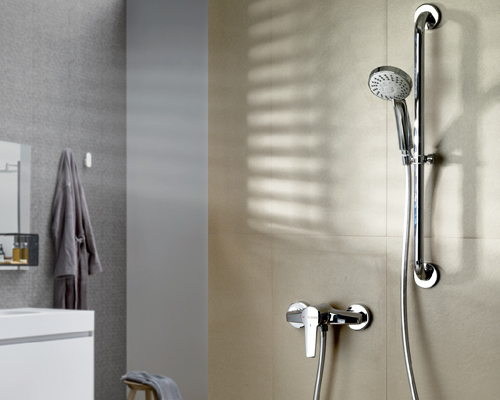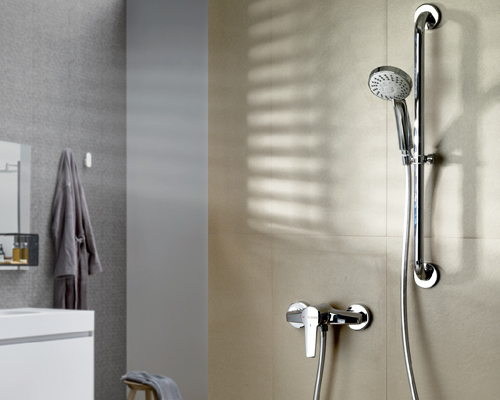 BATHROOM ACCESSORIES
Our product range:
Sink shelf
Soap holder
Cup holder
Single towel holder
Robe hook
Towel holder
Napkin holder
Wall toilet mural
Rack towel
Magnifying mirror
Shower seat
Grab bar
Spare parts
If you have any project in Bathroom and Shower, our commercial staff is at your disposal for any other information.