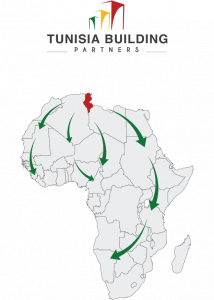 TUNISIA BUILDING PARTNERS is a group of 15 Tunisian companies operating in the construction, and building materials sector.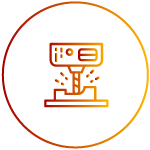 Aluminum Joinery
TBP specializes in: Curtain walls, Composite panel cladding, Ventilated facade cladding, Window and door carpentry, Roller shutters, Aluminum shutters, Jalousie, Mosquito net, Canopies and verandas, Removable partitions, Sunscreens, Railings and stair railings, Mixed Alu-wood carpentry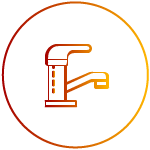 Plumbing and Taps
TBP specializes in: Bath and kitchen, Plumbing items, Water connection items, Gas equipment, Electrical connectors, Multilayer pipes, PPR pipes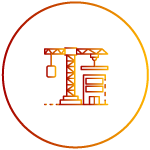 Construction materials
TBP specializes in: Building materials and equipments, Formwork & scaffolding, Building hardware, Plates and ceilings, Sanitaryware & coating, Doors & accessories, Admixture for concrete, Grinding agent, Metal fiber, Synthetic fiber, Carbon fiber , Repair mortar, Resin, Deactivated concrete, Weldable reinforced concrete steels in bars, Smooth wire rod for reinforced concrete, Weldable reinforced concrete steels in coils, Merchant iron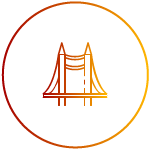 Civil engineering work
TBP specializes in: The construction of buildings for residential, hotel or industrial use, The construction of roads and agricultural tracks, Earthworks, The construction of hydraulic infrastructures related to drinking water, The construction of hydraulic infrastructures related to sanitation, Public works: roads and various networks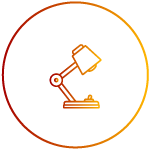 Appliances and electrical equipment
TBP specializes in: Architectural & residential lighting, Commercial and tertiary lighting, Industrial lighting, Security lighting, Transformers & regulators, Lighting components, Switches, Intercom and videophone, Home automation, Hotel management & Nurse call, Energy saving, Modular circuit breakers, Boxes and accessories, Fuse holders, Trade products, Three-phase transformers, Single-phase transformers, Resin transformers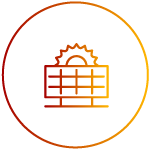 Renewable energies
TBP specializes in: solar water heaters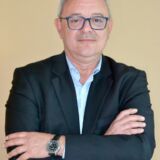 Ahmed ERNEZ
Tunisia Building Partners
CEO
We are proud to present Tunisia Building Partners, a group of 14 leading Tunisian companies in the construction sector.
Our mission is to provide quality products and services meeting international standards at a competitive price, to meet the specific needs of the African market.
We are committed to be a reliable partner for our clients and to contribute to the sustainable development of Africa. By working together, we can build a better future for our customers, partners and communities, we can build your dreams!
We are committed to work closely with our partners and clients to achieve sustainable development. We are driven to meet the challenges of the marketplace by providing innovative and sustainable solutions that fulfil the specific needs of our customers.
Together we can build a stronger and prosperous future for our continent Africa.
President of TBP
