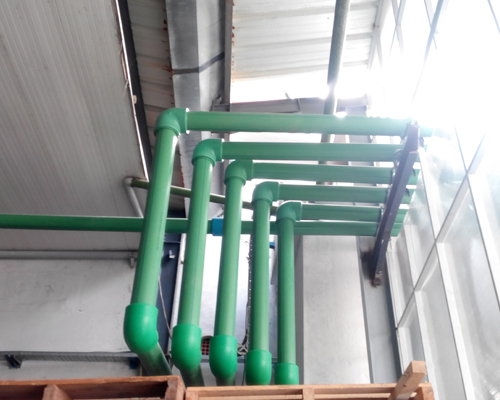 PPR Pipes
PPR Pipes are used in plumbing and sanitary installation.
WHAT IS PPR ?
PPR is a pipe made of Random polypropylene, a material that is characterized by its high resistance. Random polypropylene pipes are manufactured by extrusion, almost exclusively in the form of pipes.
Extruded pipes offer excellent strength, but a little less flexibility than other plastics one. UV stabilizers are usually included in the manufacturing process to extend the shelf life of products.
There are two types of PPR pipes: those that can be used with a pressure of 10 bars and those that can withstand a pressure of 20 bars, the difference is in the thickness of the pipe.
USES
PPR pipes are used in all kind of construction projects.
PPR is the abbreviation of Polypropylene Random and pipes are made from this material.
They can be found in your bathroom, kitchen, and toilet.
The materials used to produce these pipes have advantages over many other plastics, including glass and metal.
The use of our product covers:
• Drinking water supply: Water is essential for health and well-being. Providing a constant supply of water can be beneficial in various sectors, including agriculture and tourism.
• Heating pipes for homes: comfort and safety for your installation, with high heat resistance.
• Networks for rainwater harvesting systems: Rainwater harvesting systems are a rapidly spreading trend in recent years. They are growing in popularity, due to the benefits they have for people and the environment.
• Swimming pool installations
• Transport of aggressive liquids (acid, etc.): very strong resistance to corrosion and a safe solution par excellence.
• Pressurized air.