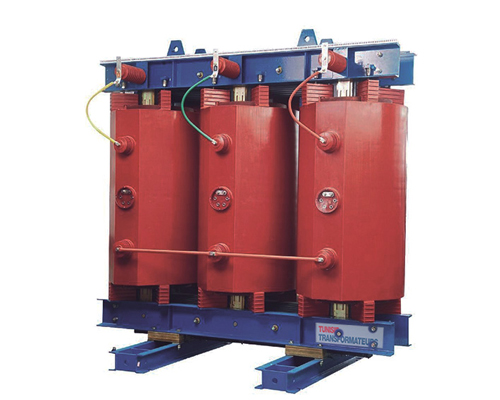 Resin Transformer
Description
The law of 18 october 1977 modified by law of 16 th of July 1992 stating the security for the construction of high building and their protection against the risks of fire and dangers which must be avoided by the use of the transformers whose dielectrics is superior to 25 L capacity.
Implicitly , this rule recommend the use of cast resin transformer in these buildings and in all places such as building , hotel , school & cinema ..
Teh regulation on the one hand safety requirements on the other hand makes this type of transformer ideal power distribution in these environnents.
Production Specification
As this transformer is without an inflammable substance such as the oil.
It avoids any possibility of a danger whose cause is toxic gas release, transformer explosion and the possibility of fire spreading due to probable oil leakage or to an over temperature rise.
The good resistance of the resin to chemical and corrosive factures , gives to this transformer the possibillty to be installed in different areas.Without oil and eventual gas release , the cast resin transformer does not pollute environment where it is installed .
The resin is considered as a class 3 material, consists anti fire screen. Not only it protects the transformer but also it stops fire spreading.
Conception features
The design of the resin transformer coils is based on sheets and separate blocks allowing a better mechanical resistance against loads & short circuit.
Quality control
All our transformers undergo testing during manufacture , individual and type tests for prototypes.