The importance of construction materials and equipment – a topic we will discuss in this article below.
Construction work on a project necessitates the use of thorough equipment and materials. These materials ensure the safety of workers and the proper completion of the work. Focus on the essential equipment to carry out construction work.
THE DIFFERENT TYPES OF MATERIALS USED IN CONSTRUCTION
Construction materials fall into several categories depending on the stage of the work:
Structural materials
Non-structural materials
Finishing materials
Special materials
Structural materials are anything related to the structure of the construction. They are usually heavy and strong.
Non-structural materials also carry heavy loads, but they do not transfer this weight to other structures. Examples include plasterboard, insulation materials, floor coverings and carpets.
Special materials refer to all the accessories needed to protect the building against external hazards. These include sealants, wall ties, plastering systems, sandwich panels, etc.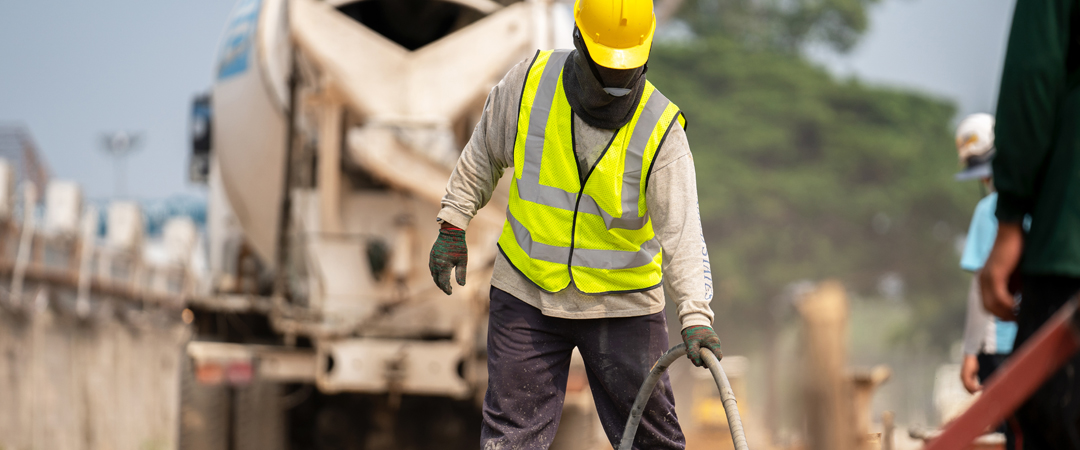 CONSTRUCTION EQUIPMENT AND MATERIALS
This is defined as all equipment that is essential to the construction process, from the machinery to the safety accessories for the workers.
MACHINERY: THE PREREQUISITES FOR A SUCCESSFUL PROJECT
Conducting work on a site without machinery would be an impossible task. Whether it's a house, a road or a public building, machinery will always be of use.
To complete your project, it is important to choose the most suitable equipment. This is because building contractors often rent equipment. If you have not had much use for a machine, this represents a financial loss for your company.
The most common types of equipment used on a construction site include:
Concrete mixer
Compactor
Site lighting
Scaffolding
Mobile crane, etc.
PROTECTIVE EQUIPMENT
Your workers face various hazards on a construction site. Providing protective equipment is one of the contractor's legal obligations. The equipment used depends on the machinery and the risks incurred on the site. Therefore, one can find:
Protective eyewear
Construction site clothing
Safety gloves and shoes
Knee pads
Hearing protection, etc.
If your employees are to work at heights, they will need to be provided with non-slip accessories and fall protection nets as well.
On a construction site, accidents are always a risk. This is why the construction sector accounts for most accidents at work. Apart from using personal safety equipment, you should also ensure that the work site itself is safe. In this respect, you will need accessories such as site fencing.
CORDLESS MACHINES MAKING DAILY TASKS EASIER
Screwdrivers, putty guns, angle grinders, hammer drills – these are all essential electrical tools on a construction site. For efficient and comfortable use, you can opt for portable battery-powered models.