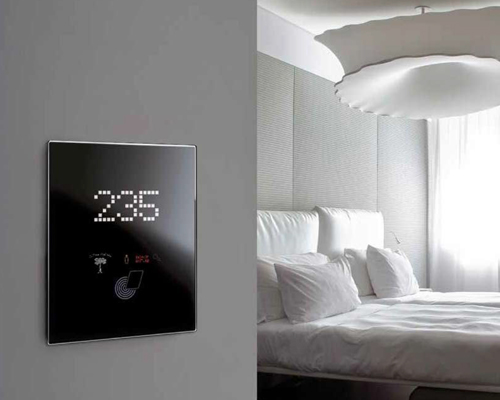 DEFINITION OF ENERGY SAVING
Energy savings can be defined as reducing the amount of energy used while achieving the same result.
This reduces the amount of greenhouse gas emissions, helping to mitigate climate change and global warming, while saving you money.
ENERGY SAVING: IMPLEMENTATION
Energy conservation is the practice of decreasing the amount of energy used for various purposes. This can be done through efficient use of energy, through restrictive habits and practices, or through behavioral change.
Energy used inefficiently or needlessly can be converted into more useful forms, returned for later use, or transported to where it is needed.

F.A.Q
WHAT IS A MOTION DECTECTOR ?
A motion detector is an electronic device used to detect the presence of a body in a specific area of ​​space.
Modern motion detectors are now mostly based on more specialized physical processes that go beyond the classic model based on variations in magnetic flux density.
WHAT ARE PROGRAMMABLE AND INTELLIGENT SWITCHES?
Programmable and intelligent switches are developed to optimize the switching experience by making it more efficient, more effective and more safe.
Programmable and smart switches also make it possible to accomplish new functionalities that cannot be achieved with conventional manual or automatic switches.
With this technology, homes will be able to be built with these programmable smart switches that will fully automate the home, reducing or eliminating human intervention.
WHAT ARE GAS DETECTORS ?
Gas detectors are devices designed to detect and measure gas concentrations. They are used to protect life and property, detect hazardous situations and for process control applications.
They are very often used in industry and process industries, in safety corners and for measuring leaks in pipelines, etc.
Gas detectors are extremely useful for detecting gas leaks. Their importance in industry and daily life is enormous since studies have shown that approximately 18% of fires are caused by gas and a further 3% are due to inadequate ventilation.